My kindergarten teacher told my mom that I stared out the window too much, daydreaming instead of paying attention in class. It's true. Eventually I learned to focus more in school (and to love it), but the daydreaming never stopped. So after earning my master's in creative writing and spending a bunch of fun years as a magazine editor, I became a storyteller.
I'm really into opposites attracting and romances between characters from different worlds. I like to dream up settings that are real yet mystical. I love when raw angst collides with lyrical beauty, sweetness escalates to hotness. And I definitely love treading the line between YA and NA.
I'm also a total fool for first-kiss scenes, fanfiction, libraries, and starry nights.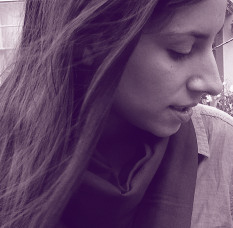 Image: CC BY-NC-ND