Trick
Foolish Kingdoms #1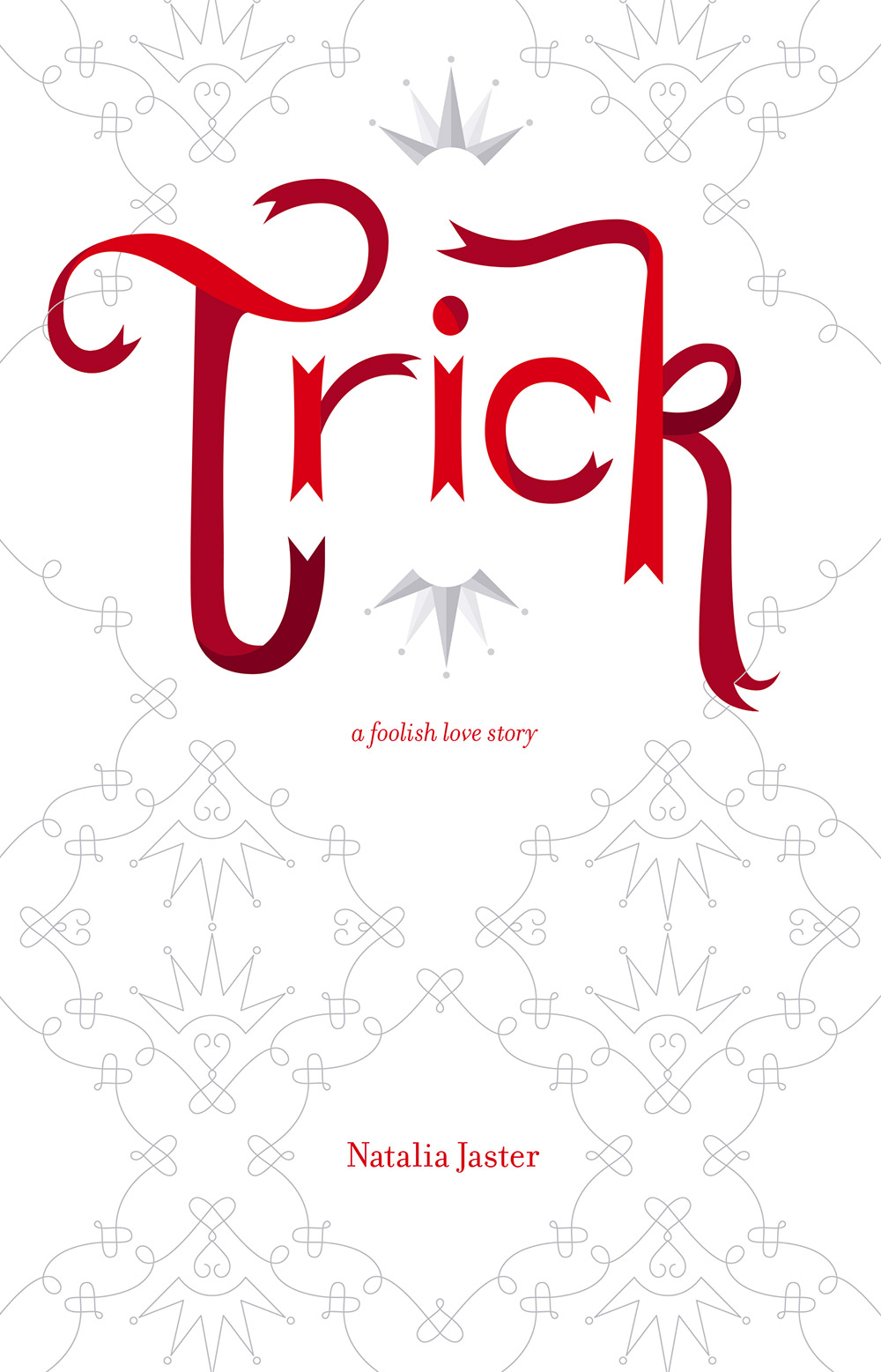 Summary
There is a rule amongst his kind: A jester doesn't lie.
In the kingdom of Whimtany, Poet is renowned. He's young and pretty, a lover of men and women. He performs for the court, kisses like a scoundrel, and mocks with a silver tongue.
Yet allow him this: It's only the most cunning, most manipulative soul who can play the fool. For Poet guards a secret. One the Crown would shackle him for. One that he'll risk everything to protect.
Alas, it will take more than clever words to deceive Princess Briar. Convinced that he's juggling lies as well as verse, this righteous nuisance of a girl is determined to expose him.
But not all falsehoods are fiendish. Poet's secret is delicate, binding the jester to the princess in an unlikely alliance—and kindling a breathless attraction, as alluring as it is forbidden.
* Foolish Kingdoms, Book #1. Can also be read as a standalone or with Dare. *
* Mature young adult/new adult: sexual content and language. For readers 17 and older. *
Features
Reviews
The Artist and the Bookworm (BookTube): Holy plot twist, man. Like, I was not expecting that storyline. I was not expecting that secret!
Read Around the Rosie: Whimsical, lyrical, entirely beautiful- Jaster's writing is like breathing poetry . . . set in a fantastical world of Season courts, with social issues and prejudices, there's so much to discover . . .
Magic-in-Every-Book: This book takes a common romance set up, a princess falling in love with someone below her station, and instead makes it into something incredibly deep, thought provoking, emotional, sweet, and wholly satisfying to read.
Tilly-and-her-books: ...there's a magnificent twist in this book that bonds Poet and Briar together and I'm not going to spoil anything BUT I LOVE IT AND I WOULD'VE BEEN HAPPY TO RE-READ THAT PART OVER AND OVER AND OVER AGAIN.
Polly & Books: What I especially think Natalia also has a knack for is creating really wonderfully flawed characters. They make mistakes, they screw up, they're not perfect but that's what makes them so relatable and loveable.
Butter My Books: It was such a slow burn, in all the best ways ESPECIALLY because enemies to lovers is everything I've ever needed . . . I swear Natalia writes THE BEST mature YA books out there.
Books & Cupcakes: Another great factor in this book is the influence of LGBTQ+. I mean there are two queens ruling. Like how amazing is that!?!
What Lovely Books: Jaster blew me away yet again! . . . The way she describes the people, the lands, the kingdoms, the carnivals, is just breathtaking.
Stories for Coffee: Every aspect of this story from the dialogue to the plot twists to the slow burning romance between Poet and Briar won me over and gripped my heart, leaving me wanting more once I finished the story.
Ninazenikk: The whole 'just one more chapter' thing really doesn't work for this book. It's too intriguing and there's too much i had to find out before i went to sleep. So, naturally, i didn't sleep until it was finished.
Contributors
To the generous supporters who contributed to Trick's crowdfunding campaign. I am most humbled by you:
Alanna L. Boyle
Alia Kreisel
Alison - readaroundtherosie
Amanda Gray
Amber Altena
Ana Hernandez
Angela Bell
Anonymous 1
Anonymous 2
Brandi Gates
Bridget Crawford
Cathy
Colleen Corcoran
Colleen Price
Diane Clark-Sutton
Elise Barlow
Emily D.
Gail Swanlund
Gwen T.
Hartmut & Renate Jaster
Jackie Gilliam
Jayme Bussing
Jenee Lestrange
Jessica E.
Jenn Klee
Katelynn McInnes
Kathryn McElveen
Kaylyn Peterson
Kika
Kimberly E. A.
Laura V.
Loueze
Maria O'Brien
Mary Beth Rogers
Megan Woo
Mika K.
Miriam K.
Moomat
Norbertsmom
Pooks
Roussu
Selma Wolff
Shirley Wu
Sierra
Steffen Wätzold & Arlette Moser
Suzanne Kyro & Niklas Hallberg
Tajwar
The Rendon & Usera Families
Thea Lorentzen
TomiStaccato
Fun Stuff
creating poet
A court jester as the hero?? Why would I do that? How could he possibly be hot, seductive, intriguing, or anything but absurd?
These questions entered my mind for about two seconds after I decided that I wanted my guy to be a professional fool, then they promptly disintegrated in a pile of dragon-fire ash, because really, the answers were just as obvious.
What traits does a jester have that would make him an attractive character? Lots, when you think about it. I mean, when you do away with the dumbass (pun intended) costume and latch onto the broader stuff:
He's a wordsmith: a man of verse, a storyteller, a singer.
He's physically, artfully skilled: a dancer and an acrobat.
He's intelligent and perceptive, so much so that he's a trusted adviser to the monarchy on political and social matters.
He's clever, knows how to turn a phase and influence his superiors, and to talk his way out of scrapes—I read interesting historical anecdotes about that—or to make a vital point without offending his peers.
He knows his way around a dagger, with all that knife-throwing and everything, so he could be a little dangerous if he needed to be.
He's famous: the talk of the castle, town, and tavern, and (as far as I read) desired by his admirers.
He's a master of disguise: a figure who plays the fool, when in fact, he's one of the smartest people in the room.
He's got influence and power (see all of the above), albeit to a degree.
Most importantly, he's got a sense of humor; who doesn't want a guy who can make you laugh with his quick wit?
These were a few things that I'd considered and then confirmed after researching. From there, I used the advantage of setting Trick in a fictional, slightly fantastical kingdom and changed features that wouldn't work for the story.
First, the duds had to be replaced by a more alluring style. Second, Poet's not a dwarf or madman, as many jesters were. Also, I made him bisexual, wanting him to be a renowned lover to his fullest capacity, which his "voice" took to naturally.
There were many other things I disregarded or shifted to suit this tale, but also many things that remain true to what little we know about court jesters. The research was rather limited, compared to what's out there on the medieval/Tudor period in general … but what does exist is very interesting. (Who knew that jesters could be so beloved by their kings and queens, that they were spoiled, given extensive and expensive wardrobes, fancy chambers, envious wages, and even property and titles, to list a few benefits.) And then there's the whole landscape and theme of fools during that time, which is a whole other subject. In short, I realized this type of hero provided a kaleidoscope of possibilities for a novel.
There's one other special thing about him, one particular role of his that I can't mention here (re: spoilers), so you'll have to discover that for yourself. Needless to say, Poet stole my heart. He constantly surprised me, and like my heroine, Love, in Touch, I couldn't be prouder of the heroic rascal he became.
outtakes
A Little Trick Prequel
Here's a little outtake, written for Shirley W., generous contributor to Trick's crowdfunding campaign.
"I wondered if Poet had ever snuck from the woods to this festival as a child. He might have. He might have even bumped elbows with me in passing." ~Chapter 28, Princess
Indeed, Briar and Poet have crossed paths before. Take a peek here!